My name is Brian D. Price, the former Texas Death Row chef. During my ten-year tenure as the inmate who volunteered to be in charge of this grim task. I prepared almost 200 last meal requests for those condemned to die at the infamous Walls Unit prison in Huntsville, Texas, USA.

In my book, Meals To Die For, I revealed to the public what actually went on behind the scenes on those dark days when homicide by state-ordered lethal injection was carried out by prison officials in charge of satisfying the Texas Tax-Payer's eye for an eye mentality. I inform the readers that the condemned were seldom given what they had requested for their last meal, and reveal what they actually received instead. I've included the last words of the condemned, their education levels, and time spent on death row before their execution was performed.
In 2011, two Texas officials managed to"pull the plug" on the last meal requests. Now, the condemned receives the same meal that is being served to the general prison population on the day of the execution. I hope to bring attention to what seems to be the lack of humanity displayed by prison officials in stopping of the last meal requests. As dark as it is, this age-old tradition still exists in most countries that carry capital punishment convictions. I pray the readers to join with me in my quest to have the last meal requests reinstated in Texas. If we can accomplish this and display a shared humanity in our great state, then perhaps, just perhaps, we can end capital punishment once and for all, and show the world the great state of Texas is not the cold-hearted state that it seems to display concerning capital punishment.























































For Interviews call Frank Wesch
(210) 354-5559
Statement from the former Texas Death Row chef
Shipping and Handling $4.95
USA only
Shipping and Handling $9.95
International
© 2011 Meals to Die For All Rights Reserved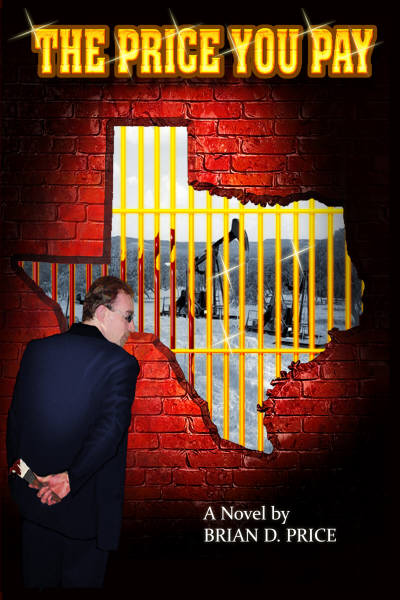 Now available on Amazon.com direct from Publisher for $19.95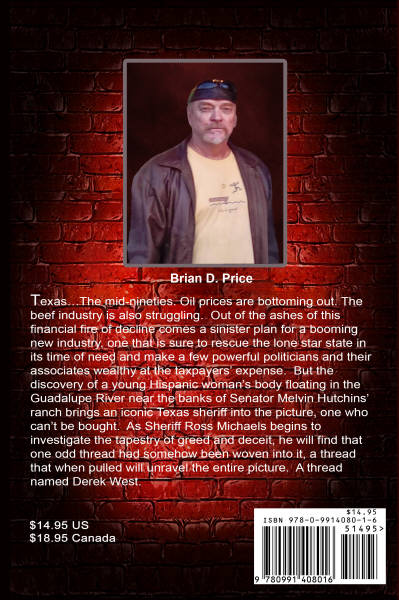 Brian D.Price Author/Chef


Shipping and Handling $4.95
USA only
Shipping and Handling $9.95
International

My name is Brian Price, and I AM the Death Row Chef. No other person has prepared more last meal requests than those that I prepared between the years of 1991 and 2001. I worked as the Texas death row chef for ten years, and prepared almost 200 last meal requests. The recipes that lie within the pages of this book are my own. I used many of them to prepare actual last meal requests. The ingredients that I used were stocked in the prison commissary. If you would like to enhance any of my recipes, then I suggest using better cuts of meat, fresh vegetables and other items. ie. use top round heavy beef steak for the chicken fried steak recipe instead of hamburger meat. Make sure the round steak is tenderized several times. The names on my recipes may offend some readers...I hope they do. Then, I hope capital punishment and the death penalty offends them also. The titles of my recipes paint a picture, a black portrait of what the entire series of events brings to mind. The murders, the victims, and the forgotton or unspoken victims who are the loved ones of those who were sentenced to homicide by lethal injection. I pray this morbid little cookbook makes everyone who reads it call to mind both sides of the tragedy of capital punishment in the United States. Those who were murdered and their families and friends, AND the family and friends of those who committed the crimes, and the ones who were later found to be innocent and were executed. May God have mercy on us all. Bon Appetite'...
Available Now for $3.99 on

Millions of people across the world have heard about the cookbook from the Death Row Chef
Now available
44 recipes
Last Wish Fish
Time's Up Tarter Sauce
Chopping Block Cheeseburger
Firing Squad French Fries
Hangman's Hamburger Steak
Body Bag Baked Beans
Fried Rice Rigormortis
Postmortem Potato Soup
"Uh Oh, I'm Dead Meatloaf
Old Sparky's Tex-Mex Tacos
Broadaxe Brown Gravy
Gas Chamber Chicken
Death House Hash
Creamatory Chicken
Gallows Gravy
Guillotine Goulash
Last Lasagna
Penitentiary Pizza
Casket Casserole
Obituary Onion Rings
Old Sparky's Genuine Convict Chili
and more..........



Brian D.Price Author/Chef